Main Content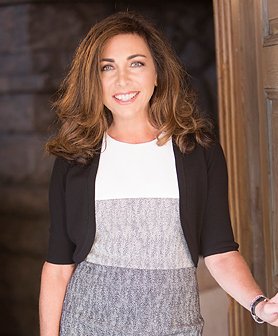 Welcome To
Susan Leone Habitats
Luxury Real Estate Specialist/Real Estate Salesperson
In partnership with Virginia Leone, Licensed Associate Real Estate Broker, Julia B. FeeSotheby's International Realty
Sharing our success in real estate for your next move.
t Julia B. Fee Sotheby's International Realty in Rye, New York, Susan Leone, licensed Luxury Real Estate Specialist in Connecticut and New York since 2008, and Virginia Leone, a top producing real estate professional for 35+ years, leverage their established expertise and success to serve buyers and sellers in Westchester New York. As top producers, adept negotiators and marketers with unfailing dedication to quality service and proven results, Susan Leone and Virginia Leone share a passion for real estate. They will make your next move the right one.
Personal attributes: Authentic, sincere, honest, trustworthy.
""Our mission is to serve you! Image is everything in today's real estate market. Clients will see up to ten houses in a day. When they try to make sense of what they've seen and decide which house is the right one, it can be very confusing! Many times only one of those properties will have a cinematic tour available on the agent's Web site, and in most cases, that will be ours. Part of what we love about this business is marketing. Marketing allows us to bring creativity to every property and every client. Professional photography, staging, cinematic tours and strategic social media marketing plans are extremely important tools we use to your best advantage — to help you get the highest price for the property you are selling in the shortest amount of time.
What makes us authentic, approachable and dedicated to this business is our passion for it. We absolutely love what we do — helping our clients reach their real estate goals. When you put your trust in us, that is all we need to unleash our unbridled energy, creativity and market savvy to help you reach your goals." – Susan Leone and Virginia Leone
Featured
Properties
There's no result found.
Building trust. One relationship at a time.
Testimonials